Secretary
Shalin Hustad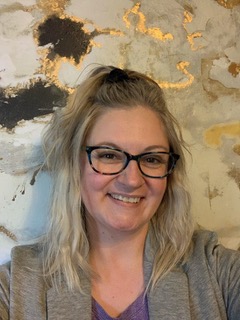 Shalin has been working in CIVP since 2010 and has watched the program grow from humble beginnings to what it has become now. Shalin became the CIVP Union Representative back in October 2020, amidst COVID-19 and has recently become the Worksite 97 Secretary.
Since becoming more involved in the Union, Shalin has found a sense of community that has been strengthened, not weakened by COVID-19 and finds the strong leadership within, very impressive.
"It is inspiring to see strong leaders, in particular female leaders, who don't back down when the meetings or interviews get intense or uncomfortable. It is something I hope to aspire to one day". During Shalin's spare time she can often be found reading books or taking courses on matters of the Union, Law or Labor Relations. "I can't help it. The more I learn, the more I realize that I don't actually know anything, which spears me into more learning".